How to Approach Women in Public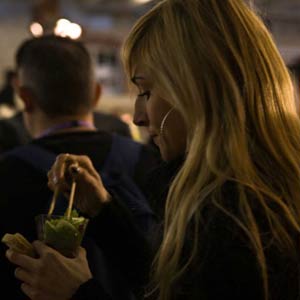 Ok, I've been getting lots of questions about how to approach women, so here's a few quick pointers to effortlessly meet women in public.
First of all, after years of coaching guys, there are a few things that come up over and over. One is how to approach a woman. Second is how to keep a conversation with a woman going. And the third biggie is how to get things going sexually.
These first two are really pretty easy to solve, and if you can master meeting women, that same set of skills is going to work for turning things sexual.
Plus, when you get good at meeting women, you have a lot more options. So, mastering this mindset is going to do than just about anything I can think of.
Becoming used to approaching women and starting conversations with them will do more for your dating life than anything else I can think of.
And notice that I said "used to approaching women" and NOT "comfortable approaching women". The fact is you are probably always going to be a little nervous. All of us are, the key is to simply do it in spite of your nervousness.
And yeah, I know. It used to scare the sh*t out of me too.
We just gotta do it.