Get women to reply to your online dating email messages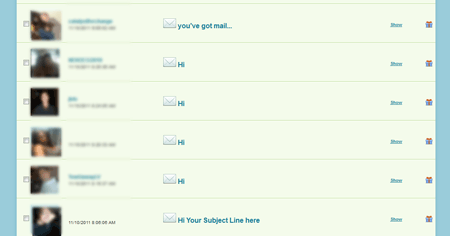 Quite a few of you are giving online dating a try and by far the biggest frustrations you're sending me is that women simply don't email you. So, I thought I'd better give you some tips on how to get women to reply to your online dating email messages.
Want to know what I think the problem is?
You're a good guy!
The problem most guys make is that they do what a normal, nice, well-brought up guy is supposed to do. That's just my opinion after helping 100's of guys get women to reply to their emails.

See, I first got "noticed" in the relationship niche because of my expertise in getting women to send messages to the guys I coach.
And I owe a lot to online dating since it's what led me to get the TV and book offer that I turned down so I could write the JT Pierce Letter for you.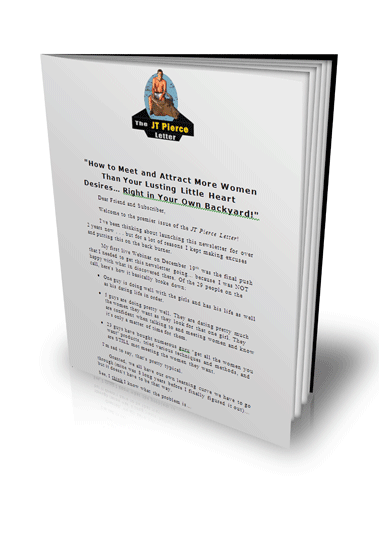 So here's the deal…
The thing is that online the game is different than real world dating. What you and I think of as polite can come off as needy to women.
Let me show you what I mean…
If you're anything like me, you read a woman's profile and think about the kind of person she is. Now you can't say that much about yourself in 500 words or less so we have to sort of "fill in the blanks" about the kind of person she is.
This is where the trouble starts.
We make assumptions about her based on what she says in her profile and the people we know in our life who are like that.
By the time you write her a message, you have a picture of her in your mind, you might even feel like you know her a little bit and you're feeling some kind of connection to her.
So you write her a nice note commenting on the things she's said in her profile, complimenting her, and telling her a little bit about yourself.
Seems pretty damn nice to me, and this is EXACTLY what I used to write in my messages.
The problem is, she doesn't have a clue who you are, she doesn't feel connected to you, she's never met you or seen your profile, and has absolutely no idea where you are coming from.
So when you write her that nice, polite note it makes her uneasy.
Okay, so what do you want your message to do to get women to reply to your online dating email messages?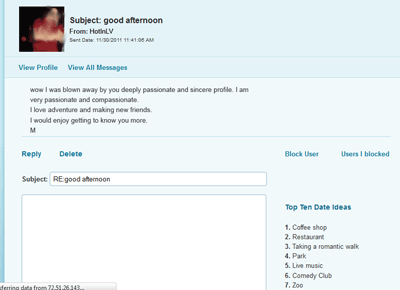 Well, it has to let her know that you caught her attention BUT that you are NOT attracted to her. So the first message you send her needs to get her to notice you… and you have to do that without letting her know that you're attracted to her yet.
A message like that makes you stand out from all the other guys who are falling over themselves to impress her.
The Answer…
How to get women to reply to your online dating email messages
I came across this embarrassingly simple, tested and proven process for making women want me.
It's actually making them work for you that trumps every other thing when it comes to getting emails from women.
That's all you need online. Everything else is useless. But knowing exactly what to say to get them to come to you is everything.
What I stumbled on was a messaging sequence that takes them smoothly through the seduction process from being intrigued enough to reply to your message to pumping out those blinder drugs, to getting together with you whenever you want and doing whatever you want.
The Charmed Sequence
One of the guys I coach calls it the "Charmed Sequence" and the name caught on because when you use the emails the way I teach you, it charms women like a snake charmer does with a snake.
Knowing this magic sequence of emails is the key to my success and the success of the 100's of guys who tested this system.
And remember, we are all just average guys getting WAY above average results. Some of the guys who used the messaging sequence I came up with were getting 2 or 3 dates a week.
Now, when I first started online dating, I ran into every problem imaginable so I figured out emails for:
When you contact her for the first time
When you're getting her number so you can ask her out by text or phone is critical and I show you how to get her offline and on the phone by the second or third message.
When she doesn't respond to your first message (Actually, you have 3 emails in this series. So if she doesn't reply to your first, second or third email, you can still contact her and not look like a creep or a stalker. These emails actually work BETTER on some women than the first email does!)
Anyway, if you'd like to see this system in action, click this link.
To see exactly what i talk about in the video, CLICK HERE.